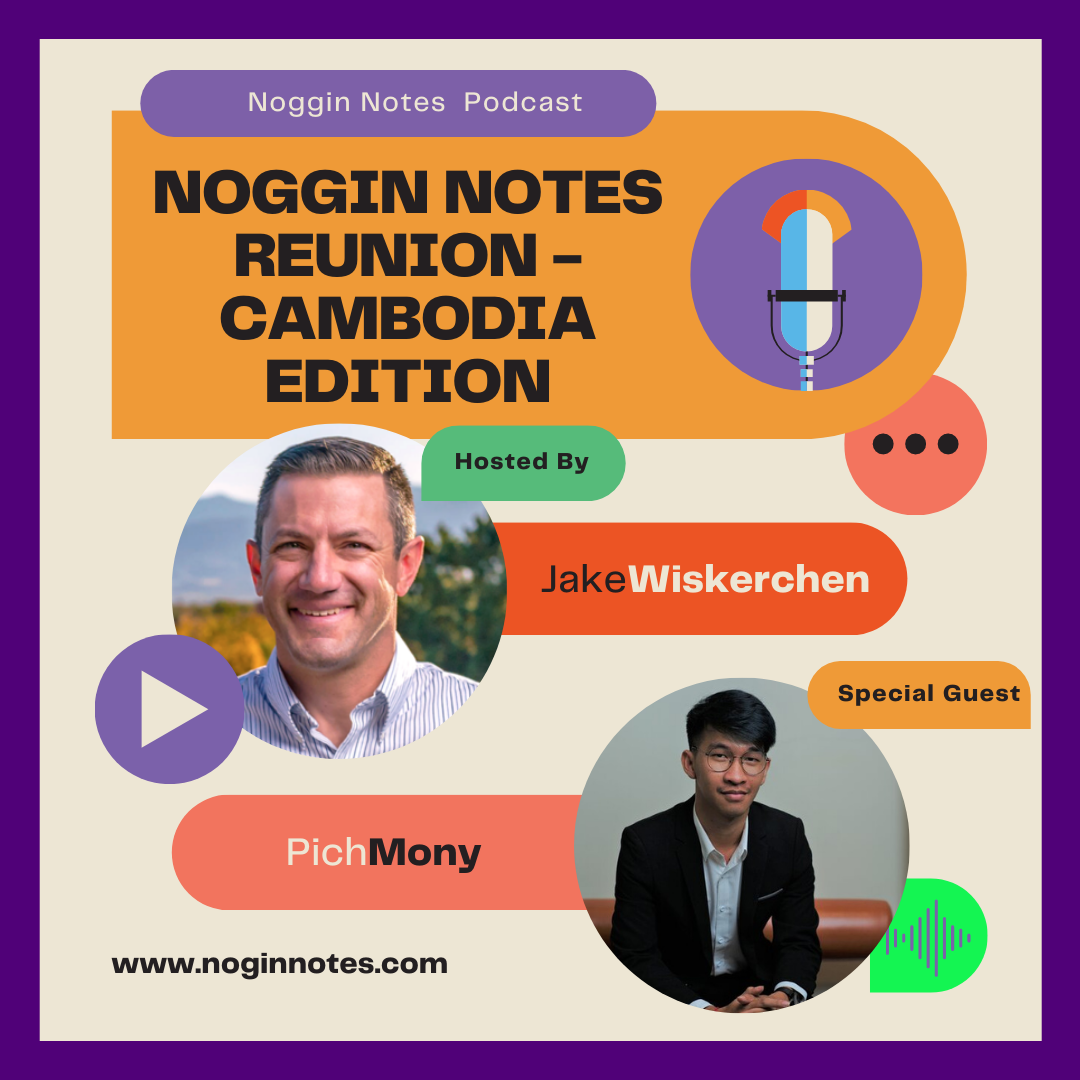 It has been a year since Noggin Notes Cambodia Podcast was launched and we thought this would be a great time to invite the Cambodia Podcast host to the show for an amazing catch up. In todays episode we find out what Noggin Notes Cambodia has been up to as Jake meets for the first time with Mony.
Taking a mental health screening is one of the quickest and easiest ways to determine whether you are experiencing symptoms of a mental health condition.
Mental health conditions, such as depression or anxiety, are real, common and treatable. And recovery is possible. To take your Free Mental Health screening visit https://walkthetalkamerica.org/ or click the following link. 
We hope you enjoy this episode.
Today's show is brought to you by Audible and Zephyr Wellness. Audible is offering our listeners a free audiobook with a 30-day trial membership.
Just go to www.audibletrial.com/9WOGmy and browse the unmatched selection of audio programs – download a title free and start listening..
If you have any questions or request send us a message at info@nogginnotes.com / info@zephyrwellness.org
Hope you enjoy the podcast and please go ahead subscribe and give us a review of our show. You can write a review on iTunes.